The Crepe
$5.00 – $8.00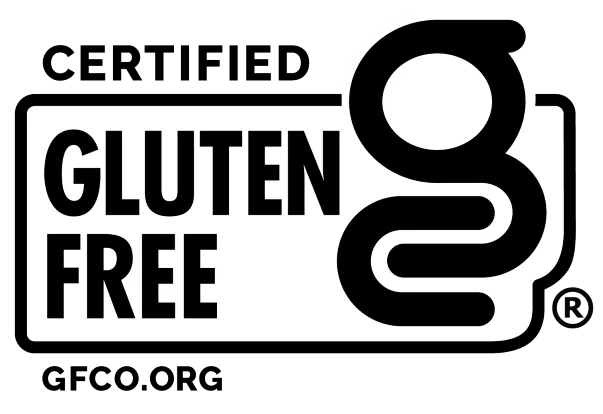 The best gluten free crepe mix
We now offer 3 sizes!
18oz multi-batch pouch or 6oz single-use packet can be added to cart here.  If you are looking for bulk Gluten Free Crepe Mix Click here
You don't have to fly to Paris to experience the joy that is a crepe (psst: you don't have to eat gluten either). Our gluten free crepe mix also happens to be milk free, egg free, tree nut free, peanut free, and soy free. Oh, and did we mention suitable for vegan diets, too? Just sub the egg and milk for your favorite vegan products.
We know what you're thinking: crepe? Isn't that just a very thin, sad pancake? Au contraire! While they are technically thin pancakes, these wafer-thin morsels have the delicious job of supporting savory or sweet fillings. Just imagine the satisfying sizzle as you swirl the batter onto a heated skillet and watch it transform into the base of the best breakfast.
Whether you dress them up with berries, nutella, and whipped cream or keep them simple with butter and cheese, Josie's "the crepe" will give you a taste of Paris in your kitchen.
Wholesale opportunities are available for retail and foodservice establishments, please check out our Wholesale Page for more information.
ingredients
Sorghum flour, arrowroot starch, tapioca flour , powdered sugar (sugar, tapioca starch), potato starch, salt, baking powder (sodium acid pyrophosphate, sodium bicarbonate, cornstarch, monocalcium phosphate)
instructions
Mix all ingredients well. Batter should be smooth and very thin. Heat lightly greased 6″-8″ nonstick skillet over medium heat. Put approximately ¼ cup of batter(for medium to large nonstick skillet) into the pan. Gently swirl batter into a round shape-batter should be paper thin. Cook until lightly brown on each side and easy to roll. Batter will settle slightly between batches, whisk if needed.

Per 1 cup of dry mix or 1 single-use packet, add:
1 large egg(or proportionate egg alternative)
½ cup + 2 tsp water
½ cup milk of choice
½ tsp vanilla
Pinch of nutmeg(optional)

Per 2 cup of dry mix add:
3 large egg(or proportionate egg alternative)
1 cup + 1 TBSP water
¾  cup + 1 TBSP milk of choice
1 ¼  tsp vanilla
Pinch of nutmeg(optional)
First time making crepes? Watch our Crepe 101 Video for tips & tricks today!
Shelf Life: 18 months from manufacture date
allergy-friendly substitutes
To replace 1 egg, you can try any of the following:
1 TBSP flax seed & 3 TBSP water
¼ cup aquafaba (aka bean juice – yes just the juice from a can of beans – garbanzo beans work great!)
"Follow Your Heart" VeganEgg
Dairy Alternatives: