Be happy. Be kind. Eat waffles.
Welcome to Josie's Best GF
Baking is meant to be shared with helping hands, warm smiles, and a healthy serving of lasting memories. Josie's Best baking mixes are top 8 allergen free so anyone and everyone can enjoy their favorite foods.

We're bringing breakfast back.
Is there anything better than warm, fluffy pancakes topped with rich maple syrup? Our gluten free blend will make you flip.
It's impossible to frown when you're eating a waffle (we dare you!). Our gluten free waffle mix is made for Waffle Sundays.
Food allergies don't have to stop you from enjoying your favorite baked goods. Yes, you can have all the crisp-edged waffles and fresh-baked breads! Our baking mixes are all top 8 allergen free (and then some!), which means they are: 
In addition to the top 8, we're also preservative free and non-GMO! 
Josie's Best mixes are full of clean, simple, better-for-you ingredients. We think you should be able to bake worry-free. If our kids can't pronounce it, it doesn't belong in our mixes.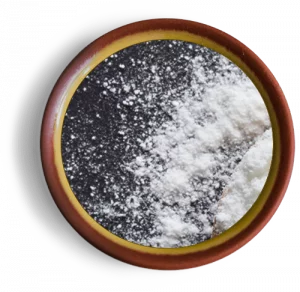 Josie's Best is all about family. We're your next door neighbor whipping up a batch of fluffy pancakes on Sunday morning and inviting everyone within five miles to stop by our table for a stack and a laugh. We're family, no matter what that means.
What began as a personal mission to create great-tasting breakfast food that our family could enjoy despite allergies has grown to bring breakfast back for everyone—one top 8 allergen free baking mix at a time.
Our gluten free recipes transform our mixes into creative masterpieces. From breads and cakes with the Muffin & More to unique takes on waffles, pancakes, and crepes with our gluten free mixes, we're getting creative in the kitchen.  
How My Celiac Diagnosis Led Me to Josie's Best Waffles A guest post by Alli Heiman In the early days of my Celiac diagnosis, I found myself grappling with the challenges of being new to gluten free living. It was 2013, when social media was less influential and it was...
Gluten-Free Fall Recipes to Savor the Season  As the leaves change colors and the air turns crisp, there's no better way to celebrate the beauty of fall than with delicious gluten-free treats that capture the essence of the season. In this gluten-free fall recipes...