What began in our kitchen as a way for our family to enjoy the breakfast foods we loved so much has grown to include an incredible family of customers all re-discovering their favorite foods minus the ingredients they can't eat. 
Josie's Best Gluten Free is bringing breakfast back.
Josette Johnson Josies Best
We're there for those delicious moments when "I can't eat that" turns into "I can eat that?!"
For the sleeves rolled up, flour on the nose messes that are the beginning of lifelong memories. We're there on Sundays when you want to pile the pancakes higher than little hands can reach them. Or when you've declared "breakfast for dinner" and, somehow, it's the best night of the week. Josie's Best Gluten Free is there for all the moments you should never miss out on because of a food allergy. 
From her childhood watching her culinary father whip up breakfasts, Josie has always appreciated good food—especially if that food was fluffy, round, and drizzled with syrup. When she was diagnosed with food allergies in her 20s, she set out to find a pancake mix that could stand up to her cravings. When she couldn't find it on the market, she spent hours in her kitchen tinkering with ingredients and measurements until she created what we now simply call "the pancake." From there, we've grown Josie's Best Gluten Free to include the waffle, the muffin & more, and the crepe. 
What started as a personal mission has grown into a larger one—to bring back breakfast for everyone. Today, our customers are revived breakfast enthusiasts, home bakers, and well-loved restaurants looking to provide delicious options for all. And, just like a plate of pancakes or fresh-baked bread, Josie's is best served with warm smiles and a side of family connection.
With ingredients free of major allergens and full of all the goodness you missed, we're mixing up delicious alternatives to waffles and other treats the whole family can enjoy. 
At Josie's Best Gluten Free, these values are at the heart of all we do.
We check the quality at every step, from ingredients to co-packing and supply chains.  
We take our commitment to be allergen free and delicious very seriously.
 We go above and beyond for our customers.
 We believe allergen free food should be accessible, delicious, and easy-to-make.
Josie's Best Gluten Free Team
From the beginning, our family has had a hand in every part of the company. As we've grown, we've brought on others with the same values and dedication. The Josie's Best Gluten Free team is family, both by blood and by bond.
Owner, Baker, Creator, Champion Multi-Tasker, and Doer!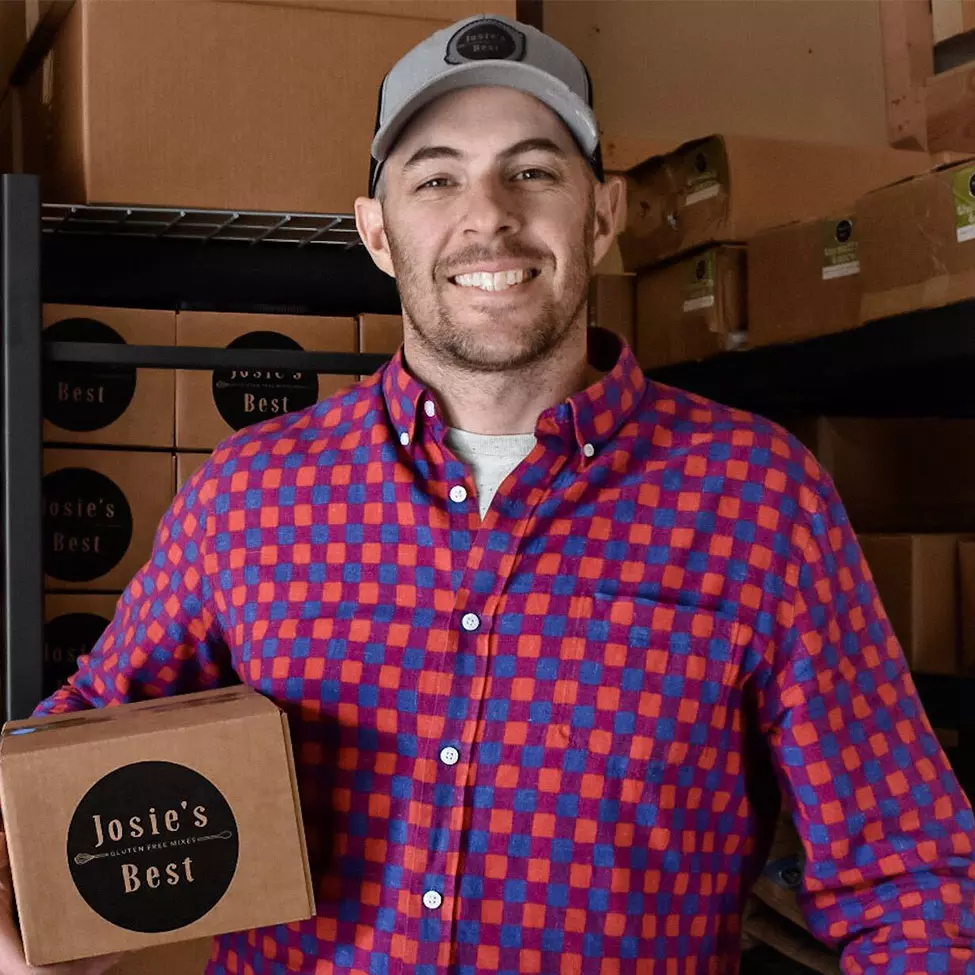 Owner, Josie's Husband, Wearer of Multiple Hats, Excel Wizard, Forklift Operator, and Strategist
Josie's Dad, Seasoned Food Guy, Advisor, and Cheerleader
Social Media and Marketing Mover & Shaker 
Warehouse Management, Josie's Sister-in-Law, Packing & Shipping Goddess
Baker in Training and Sometimes-Helper
Delivery Buddy and Deliverer of Brutal Honesty
Check out our tips section where you will find all kinds of baking tips for making crepes and more!