The Pancake
$5.00 – $8.00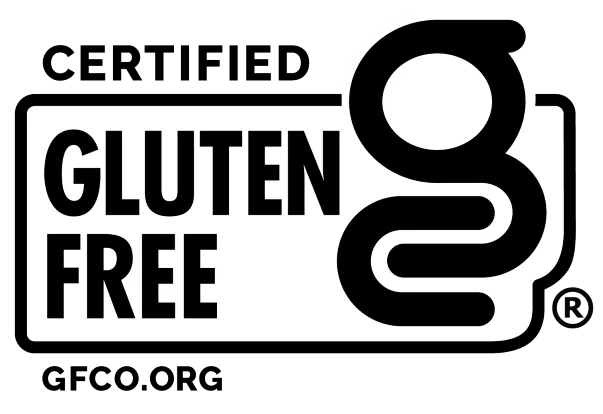 The best gluten free pancake mix
We now offer 2 sizes!
18oz multi-batch pouch or 6oz single-use packet!
Scratch that. This is the best pancake mix you'll ever try. It just also happens to be gluten free, milk free, egg free, tree nut free, peanut free, and soy free. 
Indulge in the ultimate breakfast experience with Josie's Best Gluten Free Pancake Mix . This exceptional pancake mix isn't just gluten-free; it's also vegan and dairy-free, making it the best gluten-free pancake mix you'll ever try.  For vegan pancakes, check out this recipe or just sub the egg and milk for your favorite vegan products!
But that's not all – Josie's is also your go-to choice for those with nut allergies, as it's a nut-free pancake mix. This versatile mix caters to a variety of dietary needs, ensuring that everyone can enjoy delicious, allergen-free pancakes.
Josie's Pancake Mix recipe isn't just food; it's an experience. Each bite is a testament to our dedication to crafting the best gluten free pancake mix, catering to those seeking dairy-free pancake mixes and those in search of gluten-free and dairy-free pancakes.
If you're exploring the world of allergen-free pancakes, you've found your ideal choice. Whether it's for health reasons or simply a desire to enjoy better-for-you ingredients, Josie's pancake mix recipe will be the highlight of your day. Don't let dietary restrictions hold you back from savoring the best breakfast experience.
Indulge in allergen-free bliss and make every morning memorable with Josie's Best Pancake Mix – the epitome of dairy-free pancake mix brands, the pinnacle of gluten-free pancake mix, and the essence of allergen-free pancakes.
ingredients
Potato Starch, Brown Rice Flour, Sorghum Flour, Organic Cane Sugar, Tapioca Starch, Baking Powder (sodium acid pyrophosphate, sodium bicarbonate, cornstarch, monocalcium phosphate) Salt, and Xanthan Gum
instructions
Mix wet ingredients well and then gently add pancake mix in. Allow the batter to rest for 2-5 minutes before cooking. Enjoy!

Per 1 cup of dry mix or 1 single-use packet, add:
2 large eggs (or proportionate egg alternative)
2 TBS oil
1/2 cup of milk of choice
1/2 tsp vanilla (optional)
Per 2 cups of dry mix add:
3 large eggs (or proportionate egg alternative)
4 TBS oil
1 cup + 2 TBS milk of choice
1 tsp vanilla (optional)
TIP: Try using coconut oil, it's delicious!

Shelf Life:18 months from manufacture date
recipes
Josie's gluten free pancake mix doesn't just make delicious, basic pancakes. Get creative in the kitchen with these inspiration recipes. Need more? Check out all our gluten free recipes here. 
Gluten Free Gingerbread Pancakes Recipe
allergy-friendly substitutes
To replace 1 egg, you can try any of the following:
½ large mashed banana (you may need to add additional TBSP water if your mix seems too dry)
¼ cup plain pureed pumpkin
1 TBSP flax seed & 3 TBSP water
¼ cup aquafaba (aka bean juice – yes just the juice from a can of beans – garbanzo beans work great!)
Dairy Alternatives: